If you have a MoMA.org account, you must create a new account for the online store.
Customers:
Sign in to your account for the following benefits:
Faster checkout
Save products to wish list
Track orders & returns
MoMA Membership information (please enter your membership information)
MoMA Members:
There are three ways to receive your MoMA member discount benefits:
Sign In to your existing account, ensure your membership information is located under Membership.
Create a new account, and link your membership number by clicking on your Account Membership tab and entering your membership number in order to receive your member discount benefits. For future purchases, sign into your account to receive your member benefits and view your orders.
Or, Join Now and become a member of The Museum of Modern Art.
To ensure you always receive your member discount and have a record of your order, sign into your Account and go to the Membership page. Enter your membership information as it appears on your card and click on Verify Membership.
Checkout with your Membership on the Secure Checkout page. If you forgot your Member number, click on

Forgot your Member number?

and we will email it to you!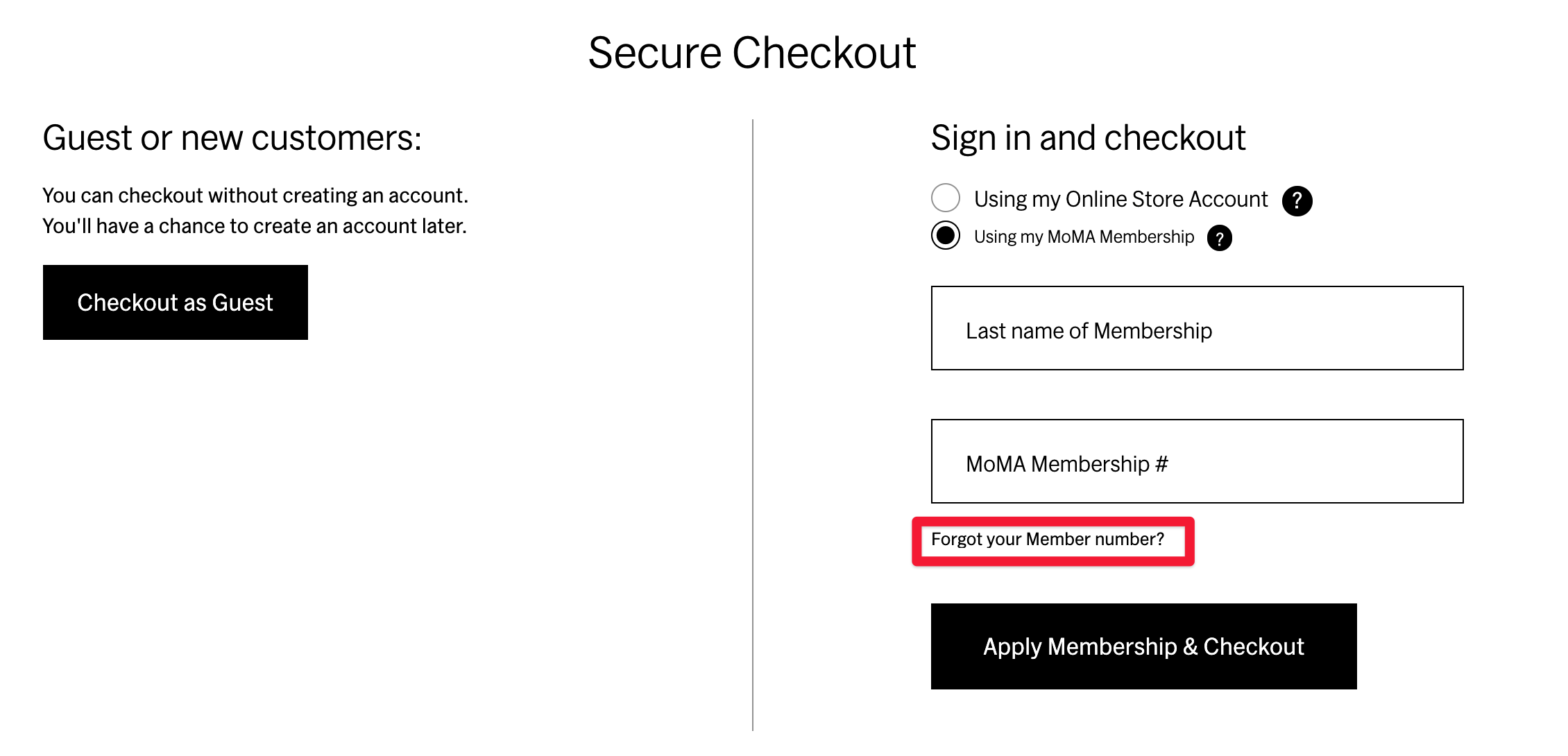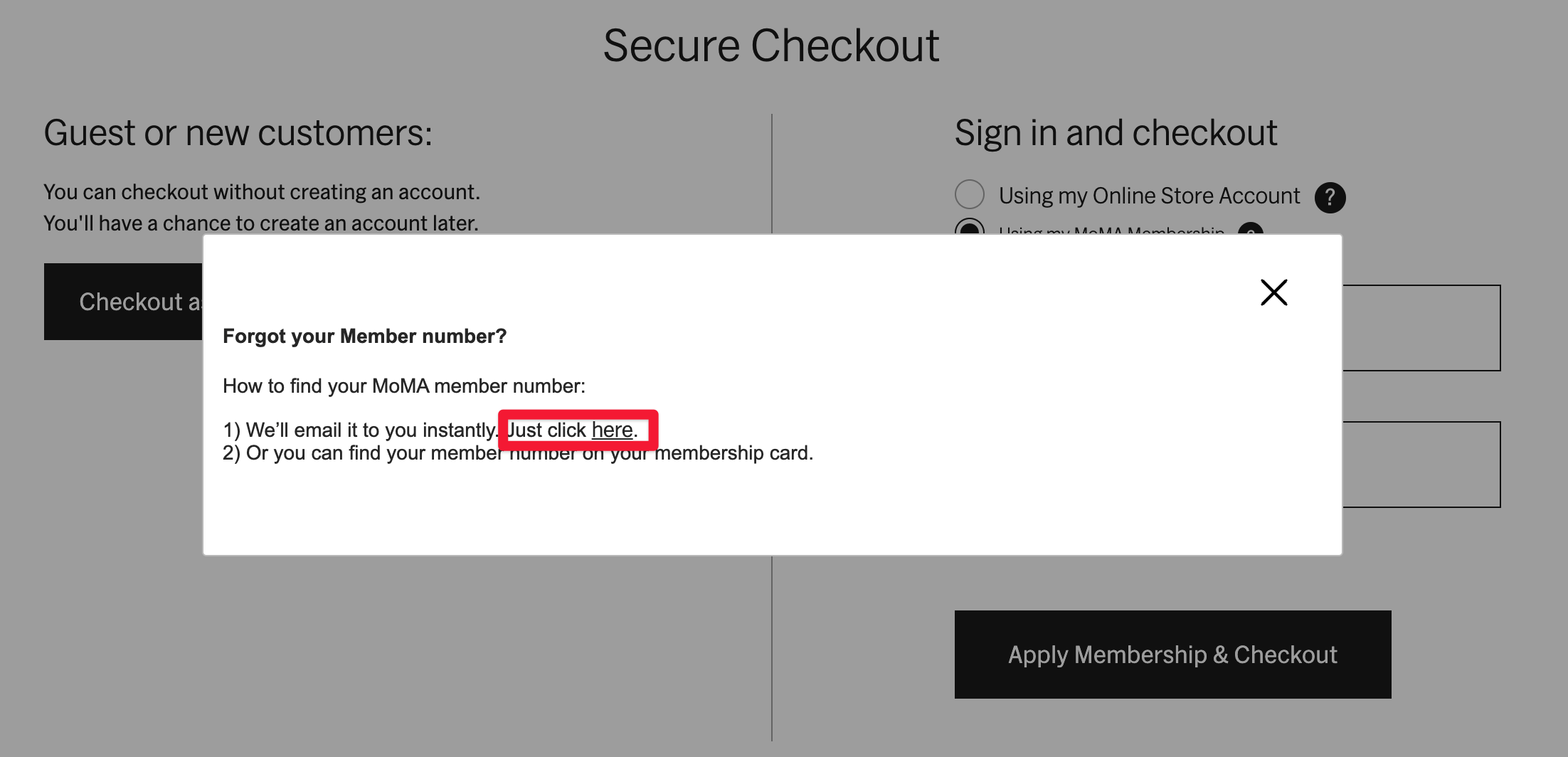 Or checkout as a guest and enter your membership information as it appears on your card on the shipping page. You will have an opportunity to enter your first name, last name and membership number in the checkout process on the shipping or billing pages to validate your membership and receive your membership discount. You will also have the opportunity to renew your membership if it is expired.
On the Delivery page members at the Access category and above get free standard shipping in the contiguous 48 states on purchases over $35. Surcharges may apply for oversized or special items. Excludes international orders and additional shipping charges. Exclusions apply.
Check Yes if you'd like to gift wrap your items and include a free gift message (one per order).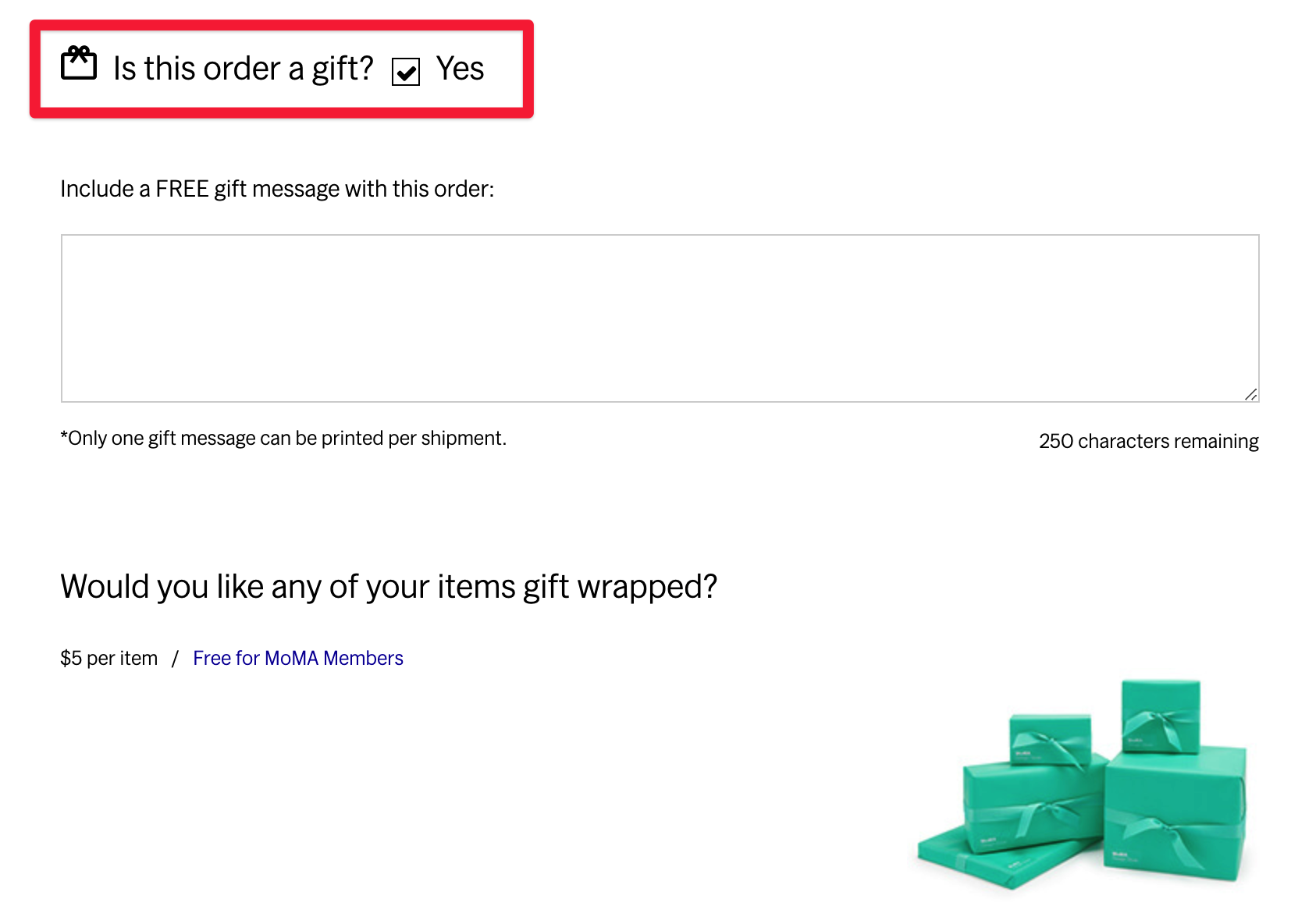 Order 24/7
800.851.4509
Need help?
Monday to Friday 9:30 a.m. - 5:00 p.m. ET
800.793.3167